Martin has over 25 years experience in financial services, industry, management consulting, advisory and compliance. In an eventful career, he has worked in a large number of different roles and industries.
He started his career in investment banking at Merrill Lynch, followed by management consulting at Accenture in Switzerland. As a Senior Manager in the strategy consulting unit Accenture, Martin led various projects in financial services, private equity, insurance and industry. From 2003 to 2009, Martin was an independent consultant leading international projects in financial services at various institutions.
From 2010 onwards, working with a wide network of specialists, law firms, tax and accounting firms, IT companies, trust companies and more, Martin has provided and coordinated a wide range of compliance and advisory services, including various aspects of Swiss, EU and U.S. legal, tax and securities regulatory matters, to a large number and variety of institutional and private clients. Usually working cross-jurisdictionally.
Services included comprehensive compliance, regulatory, planning, investment, specialised legal advice, tax advice, trusts, life insurance and various other services to financial institutions, companies, private individuals and charitable foundations, usually working with a network of specialised partners. Martin has been the compliance officer at two investment advisor firms and has worked closely with the Compliance departments of life insurance companies in product compliance.
Martin graduated with degrees in Economics & Accounting (1992) and Science – Chemistry & Biochemistry (1990) from Flinders University in South Australia.
Christoph has more than 30 years of experience in the financial services sector. He is admitted to the bar of the Canton of Zurich and the State of New York.
At the beginning he worked as a lawyer in commercial law firms in New York and Zurich.
He then moved to the fiduciary department of the audit firm STG-Coopers & Lybrand, where he managed the trust and fiduciary units as a partner at the Zurich office and was responsible for legal & compliance for the fiduciary area in Geneva. This was followed by a position in the legal service of Credit Suisse Trust. This led to the taking over of the functional management of the financial planning units of the six private banks in the Business Area Private Banks of UBS Group. Christoph de Weck thereafter headed the Financial Planning business unit at Dresdner Bank (Schweiz) AG with teams in Zurich and Geneva. He then moved to the Morgan & Morgan Group in Zurich as General Counsel, where he was responsible for Legal & Compliance. This was followed by a position as Legal & Compliance Officer for the trust company of the Pictet Group in Geneva. For the last five years he worked as a member of the management team of Swiss Life (Liechtenstein) AG, where he was responsible for legal cases, compliance and data protection.
These activities gave him a comprehensive insight into the legal and compliance issues of financial planning, especially regarding the trust, fiduciary and insurance areas. His experience in Liechtenstein is particularly valuable in relation to the development of European law, which Switzerland is now increasingly taking over. He is familiar with the analysis of complex customer structures because he set up such structures himself and was responsible for the "client-onboarding" process. He is also very familiar with the cross-border issue, as he was confronted with this problem both in Switzerland for an external asset manager and in the EEA for an insurance company.
Christoph is trilingual and a member of STEP and the American Bar Association.
He has given lectures at STEP conferences and has published articles in specialist journals.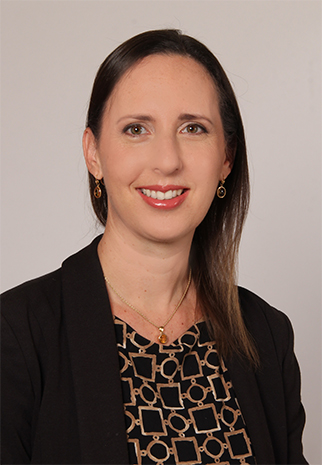 Michaela has many years of professional experience in the compliance area in the Finance Industry and as a compliance consultant where she was responsible for the implementation of compliance outsourcing mandates for banks and asset managers.
In her previous roles she was in particular responsible for the implementation and preparation of internal directives, control procedures (ICS), process flows, trainings, KYC & AML checks, audit support and consulting.
She has several years of professional experience working with SEC regulated asset managers (SEC RIAs), was previously Chief Compliance Officer at SYZ Swiss Advisors, a Zürich based SEC adviser and has also worked for several years in the United States.
Michaela holds a Master's degree in Business Administration from the University of St. Gallen (lic. oec. HSG). She also obtained the CAS Compliance Management and holds the Series 7, 66 & 31 licenses from FINRA (inactive).
Phuntsok Margey supports the Aviolo team as an Associate in all compliance areas, for example, Know Your Customer (KYC) issues, money laundering prevention, internal control systems etc. in direct contact with clients. Additionally, she supports the company in various administrative matters.
She is currently studying the Bachelor of Law at the University of Zurich in her final year and due to her special interest in commercial and business law, she brings a good basic understanding of the subject. As a member of the Student Network Tibet, she is actively commited to representing her culture. She speaks German, English, French, Tibetan and Hindi.
In her free time, she dances and teaches in several Tibetan folk dance groups, is involved with Students Across Borders, and enjoys playing volleyball.
As an associate at Aviolo Hassna Zarah supports a wide range of regulatory compliance tasks and activities. These include regular checks and controls under Swiss and U.S. regulations, anti-money laundering (AML) and Know Your Customer (KYC) verifications, implementation and development of internal policies and control concepts, etc. She also supports in various administrative aspects.
Following her law studies at the University of Zurich, Hassna Zarah is continuing her academic path at the University of Geneva, following her passion for international law.
Hassna is fluent in German, French, English, and Arabic.
In her free time, Hassna Zarah dedicates herself to training her physical endurance at different distances and deepens her knowledge in the fields of aviation and emergency medicine.